Helping you grow your business
I'm Richard Gray, and I've been helping businesses improve their productivity, efficiency and profitability for over 20 years.
I love working with highly ambitious and entrepreneurial people like you, embarking on your first start-up journey, or scaling a more established business.
Whether your business is facing unique challenges or something most face at some point in their journey, I'm here to help ensure your hard work gives you the results you deserve.
But knowing how to ensure your efforts result in the right rewards is hard. Canoe was set up to help business owners like you do just that, by helping you gain clarity around where your business is going and support you to build plans and activity to get you there.
So whether it's not knowing how to grow your business, a need to have better customers, a product or service reboot, more profit, less inefficiency and a host of other possibilities - whatever it is, I'd love to help.
As always, change starts with an effective action, so if you'd like to grab a chat with me to help start that off, here's the link: www.calendly.com/wearecanoe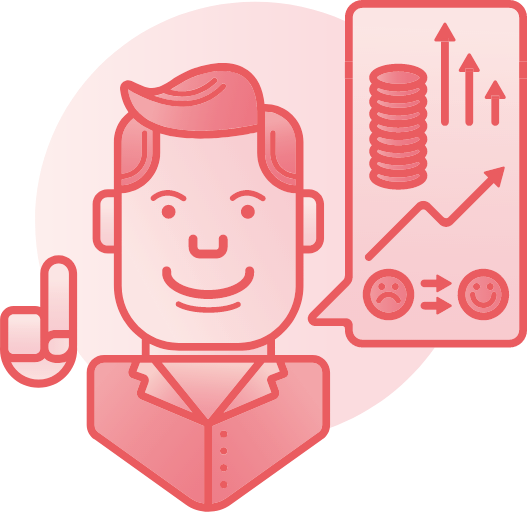 People I've Worked With





Qualifications
Canoe is a member of the Mindshop network and I'm an Accredited Mindshop Facilitator, trained in the delivery of proven business growth tools and techniques that have been developed to help ambitious businesses achieve profitable and sustainable growth.
Being a member of this global network allows me to provide tailored solutions to clients in areas such as growth, profit, leadership and strategy.
Through Mindshop, I can leverage innovative online coaching and training technologies to provide business growth support to any sized client, anywhere in the world.
Accredited Mindshop Facilitator
mBIT Coach
Wiley Everything DiSC Certified Practitioner
Motivational Maps Certified Practitioner Testimonials

Joe David – Nephos
Prior to working with Richard, I was sceptical about the benefits of a business coach. However, his support has been the key driver in our business successes over the past 18 months. Richard has not only supported the growth of the business, but also myself as the owner and my staff too.
His support and advice assisted me to in being nominated as finalist for young business person of the year and vastly improved my confidence in all aspects of business. Myself and Nephos couldn't recommend Richard more highly for any ambitious business looking to grow.

Kaylie Bloxham – Bloxham PR
Richard has been fundamental in accelerating Bloxham PR to the next level. We have experienced unprecedented growth over the past 12 months.
Richard has not only been a catalyst for this growth, but also allowed the pace of change to remain manageable through the knowledge and expertise he passes on through the coaching sessions.
Working with Richard has most notably helped me to strategise, plan for the future, effectively manage resource, and productise our service offering – all integral aspects to future proofing the business, improving operational efficiencies and ultimately making the business more profitable.

Felicity Read – Leapfrog PR
Richard is the rudder that helps steer our business in the right direction. Without him we'd be paddling an erratic course with little focus. With him, we improve our chances of keeping in the fast water, with greater energy and efficiency.